Aluminum Housed - Braking Resistors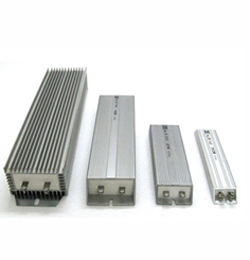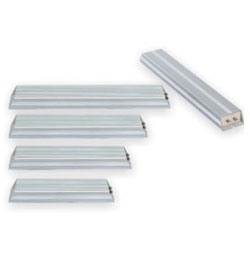 We, K2 ENGINEERS are famous in the industry for manufacturing and supplying superb quality of Aluminium Housed Braking Resistors. Our Aluminium Housed Braking Resistors have an excellent feature of having a high overload capacity. In addition they cool rapidly. Our Aluminium Housed Braking Resistors are with compact construction. As noise level our Aluminium Housed Braking Resistors is comparatively low they are user friendly. Our product is moisture resistant. Aluminium Housed Braking Resistors find application in lifts and cranes. Because of excellent performance and heavy duty nature our product is popular in the industry and have large demand.
---
Specification
Power Ratings
25 Watts to 500 Watts
Ohmic Value
0.1Ω to 50KΩ
Ohmic Tolerance
Standard ±5%. Closer Tolerances
Available.
Temprature Co-efficient
±50ppm/°C to ±200ppm/°C
Dielectric Strength
2000V a.c. for 1 Minute
Insulation Resistance
>2000MΩ at 500V a.c.
Overload
5X for 5 seconds
Features
• High Power to Size Ratio.
• Specially designed for DBR applications. Can also be remodeled for other uses.
• Excellent short term overload capacity.
• Small and Sleek design. Can easily be mounted in conjusted control panels.
• High Temperature Resisting Hard Anodizing Aluminum Housing.
• High power ratings can be achieved by multiplying individual resistors to form DBR banks.
• NON-INDUCTIVE types available.
• Rigid Construction.
• Choice of Terminations:
→ Lug Terminations
→ Flying Leads.